Elmer T. Lee Single Barrel Bourbon Whiskey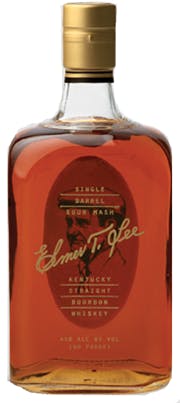 The nose brings notes of clove, vanilla, and old leather. The flavor balances fruit, honey and vanilla with a light spiciness. A long and warm finish.
Wine EnthusiastComplex and addictive. Scents of cinnamon, hazelnuts, and dried fruit precede big flavors: cinnamon spice, raisinated and plummy, like Madeira or Sherry. Long finish, with a bit of a bite.