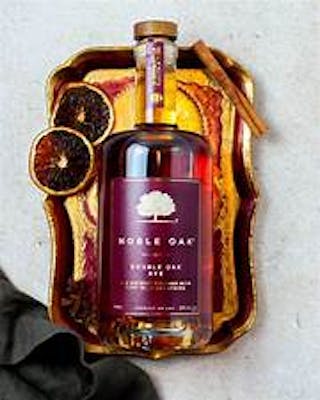 SKU: 812066022915
Noble Oak Double Oak Rye
---
---
Noble Oak DO Rye is a well blended, but simple and earthy pour. It is buttery and creamy in my mouth and easy to hold, giving the tongue just an easy tickle. As each sip is taken, long clinging legs transport the liquid back to the carrot colored pool, leaving behind many clinging droplets.
NOBLE OAK DOUBLE OAK RYE FINISH:
Noble Oak Double Oak Rye has a long, dry and warm finish. Like the nose and palate I sense herbal cloves, rye and citrus zest along with piney char and leather. And when the last dram is downed, the empty Glencairn smells of simple oak and earth.